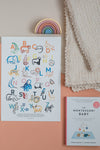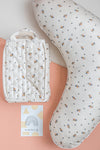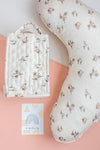 Shipping & Returns

Ireland (including Northern Ireland) — €6
Europe — €12

Gift boxes can only be shipped within the EU. Please get in touch for a quote to shipto the rest of the world.

Read more about postage and returns and exchanges in shipping & returns.
Get in Touch

If you need assistance please contact us via email at hello@thelittlewoodenpeg.com or phone +353 (0) 1 663 7582.
Customer service hours are Monday–Thursday 8.30am–4.30pm and Friday 8.30am–12.30pm.
Visit our Store

Our Dun Laoghaire store is open Monday – Saturday 9.30 – 17.00.

The Little Wooden Peg
55 George's Street Upper
Dún Laoghaire
Co. Dublin
A96 DK26

Find us on Google Maps here